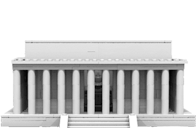 Historical Preservation
3D laser scanning provides a non-intrusive means to collect and document historical
sites and objects.

Forensic Documentation
When an event or incident occurs, there is nothing more critical than collecting and preserving the evidence and the scene.
3D Laser Scanning for
Historical Preservation
With the use of 3D laser scanning technology, computer modeling and panoramic photography, DJS Associates digitally preserves historical sites and landmarks. Data collected can be utilized for historical preservation, condition assessment, reconstruction of structures,
as well as for restoration and cultural education.
Washington Monument, Washington D.C.
Historical Preservation – The Lincoln Memorial
Forensic Consulting, Tecnhology & Animations
Unparalleled experience, period.
F
or over 50 years, DJS Associates, Inc. has been a trusted source of quality forensic consulting and litigation support services for the legal community, insurance industry, government entities, and the public and private sectors. Our global experience in all aspects of forensic investigation comprised of forensic engineering, technologies and animations is further complimented by an independent storage, inspection and conference facility to secure, test, analyze and document accident and crime scene evidence.
The many services and specialties of DJS Associates include a comprehensive expert referral network and dedicated educators in a wide range of disciplines, collision reconstruction and expert testimony, and our innovative state-of-the-art forensic technology, such as 3D courtroom animation and 3D modeling. Effective and timely use of 3D laser scanning and Event Data Recorder download, supplemented with forensic photography, videography and photogrammetry, have contributed to our reputation as a respected forensic consulting, technology and animation firm.
The quality and quantity of the scanned measurements is based on each project's unique requirements and provides scientifically accurate information for analysis and demonstrative purposes. The data is provided for viewing and use in several different formats based upon individual case needs.
Deliverables include AutoCAD/Revit Drawings, 3D engineering animations, still images and point cloud databases. We work closely with you to meet your case needs.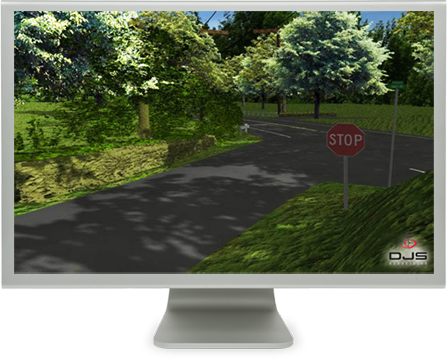 Want to Learn More About How We Can
Help You on Your Next Project?
Call us at 800.332.6273 or complete the form below, so we can make sure 3D laser scanning is a good solution for you.
[contact-form-7 id="566″ title="full width contact"]